Parables Elementary WINDOWS Download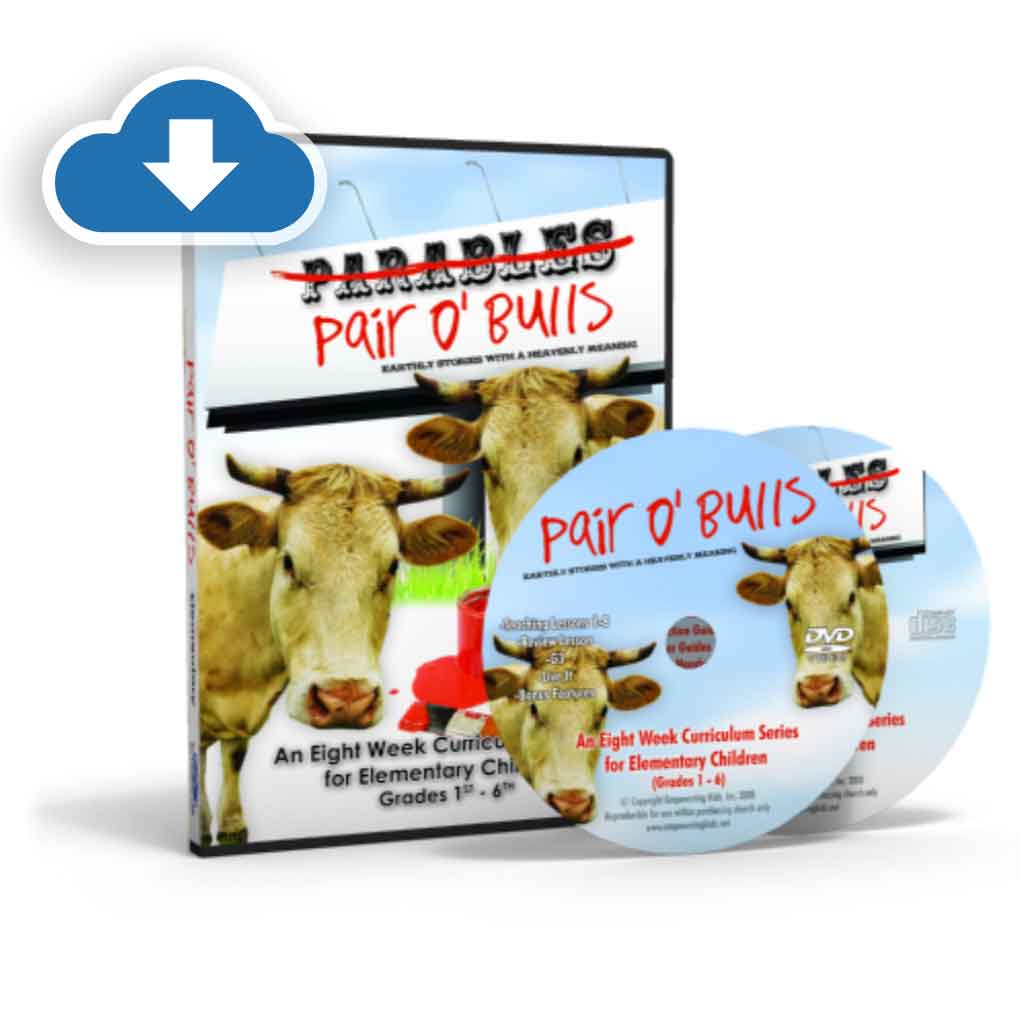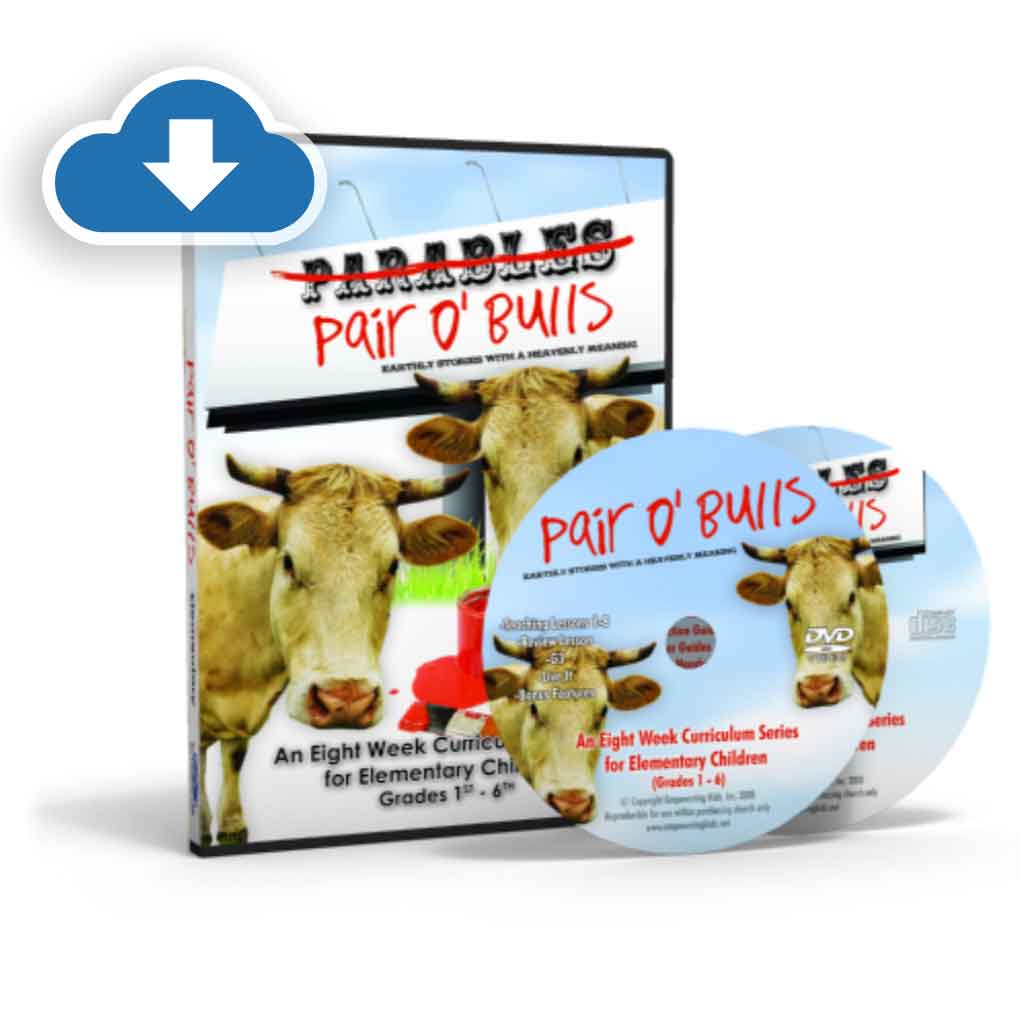 Parables Elementary WINDOWS Download
This download version is for use on WINDOWS operating systems and computers. The video files are enhanced .wmv files.
Parables (Pair O' Bulls) is a eight week western series that will "round up" each child and teach them eight of Jesus' parables. The Good Samaritan, The Prodigal Son, The Unforgiving Servant, The Wise and Foolish Builders, The Lost Sheep, The Sower, The Sheep and The Goats and The Friend at Midnight. Join Craig, Alyssa and Howdee Dooit as they teach us about these earthly stories with heavenly meanings. This curriculum comes with one teaching DVD with all eight teaching segments, a game for each lesson entitled "G3", and interviews with kids on how they apply each lesson to their lives in a segment entitled "Live It." Resource CD with reproducible handouts, Leader Guide outlines, and more.
Delivery of Downloadable Products Policy
Orders placed during regular business hours (Monday through Friday, 9:00 a.m. to 5:00 p.m. PST) are typically processed and uploaded to your personalized custom website link within 1-2 business days.
Series Overview
Lesson 1: The Good Samaritan
Jesus told his story to his followers about a kind Samaritan who reached out and helped a stranger. He used it to teach us that we need to love our neighbors as ourselves.
Lesson 2: The Prodigal Son
The father in his parable showed great compassion for his son and welcomed him back into the family even after he had made poor decisions and had broken his heart. Students will hear that God wants us to show compassion.
Lesson 3: The Unforgiving Servant
In this sad parable, a servant was forgiven of a huge debt, yet would not forgive someone who owed him a little. Jesus told this story to teach us about the importance of forgiveness.
Lesson 4: The Wise and Foolish Builders
This parable tells about two builders who built on different foundations; one who built his house on sand and one who built his house on a rock. Each child will learn that obedience to what Jesus says is the foundation to following Him each day and having a solid faith.
Lesson 5: The Lost Sheep (Salvation Lesson)
This well-known story tells about the good shepherd leaving his flock of 99 sheep to go and search for his one lost sheep. It tells about God's great love for us and His gift of salvation through His Son, Jesus.
Lesson 6: The Sower
Jesus told this parable about a man who sowed seeds that fell upon different types of soil but only the seed that fell on the good soil grew. When we listen and obey God's word our hearts are like the good soil and we will grow in the Lord.
Lesson 7: The Sheep and the Goats
In this story, Jesus says that there will come a time when He will separate the sheep from the goats based upon what they did to care for others. It emphasizes the need to care for others, who are in need with our actions.

Lesson 8: The Friend at Midnight
Jesus told a story about a persistent friend who knocked on their friend's door at midnight asking for bread and wouldn't go away until they had some. He used this story to teach us about the importance of being persistent in prayer.