No Mission Impossible Preschool MAC Download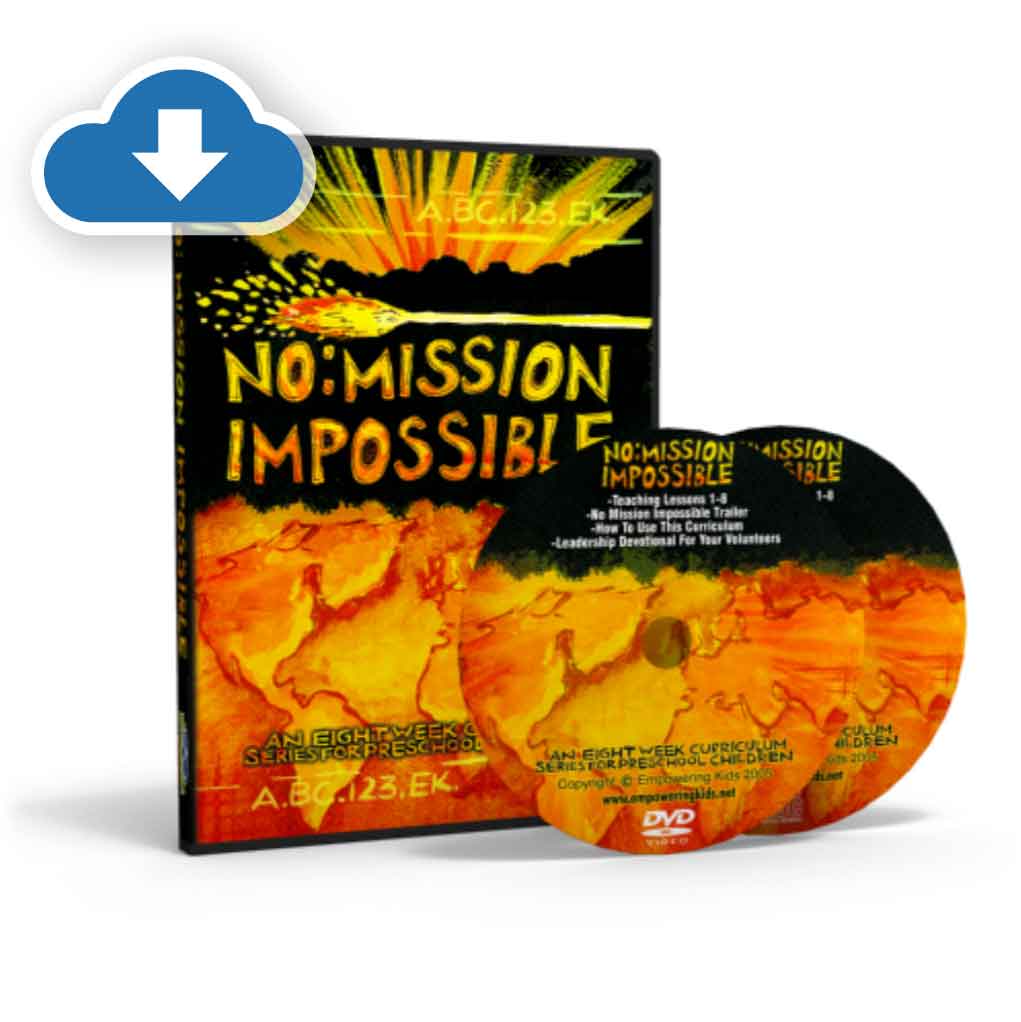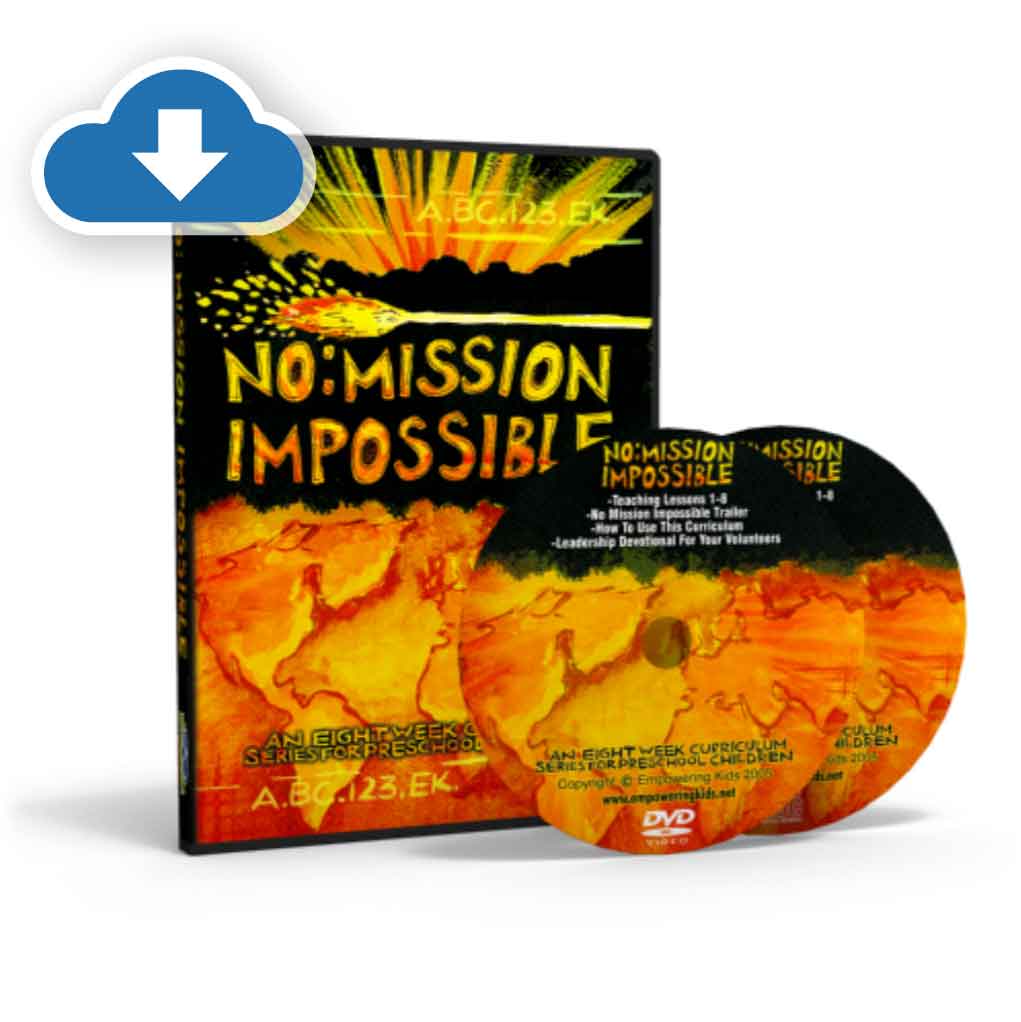 No Mission Impossible Preschool MAC Download
Come embark on this eight week adventure as we learn what it means to go into the world and teach others about Jesus. There is No Mission Impossible for those that trust in God's purpose for their lives. This eight week series is based on the theme of going into all the world to tell others about Jesus. Joining Myron and the Gang, your preschool children will understand that, as a Christian, there is No Mission Impossible."
What's In The Download?
This series includes eight lessons. Each lesson comes with four segments: "Sing This", "Hear This", "Picture This", and "Do This". "Sing This" will get you jumping with our theme song! "Hear This" contains the Bible memory verse, with your favorite pal, Sharkey. "Picture This" is the main teaching lesson and includes the Bible Story taught in a fun and creative way. Finally, "Do This" which contains Myron reminding us how to apply the lesson to our daily life.
The Resource CD download contains several items: Artwork which can be used to promote the series at your church; The Parent/Student Handouts are for the children to use in class and take home with them; Also the Leader Guides which suggest how to organize the classroom time and lessons; A Classroom Storybook which can be used as a visual aid to retell the story during class; An EnterAction Guide for your children to take home and use with their family as a daily devotional; And an Activity Booklet that contains fun coloring pages and helps the kids to remember what they learned at church.
Delivery of Downloadable Products Policy
Orders placed during regular business hours (Monday through Friday, 9:00 a.m. to 5:00 p.m. PST) are typically processed and uploaded to your personalized custom website link within 1-2 business days.