Get Ready For Easter Preschool WINDOWS Download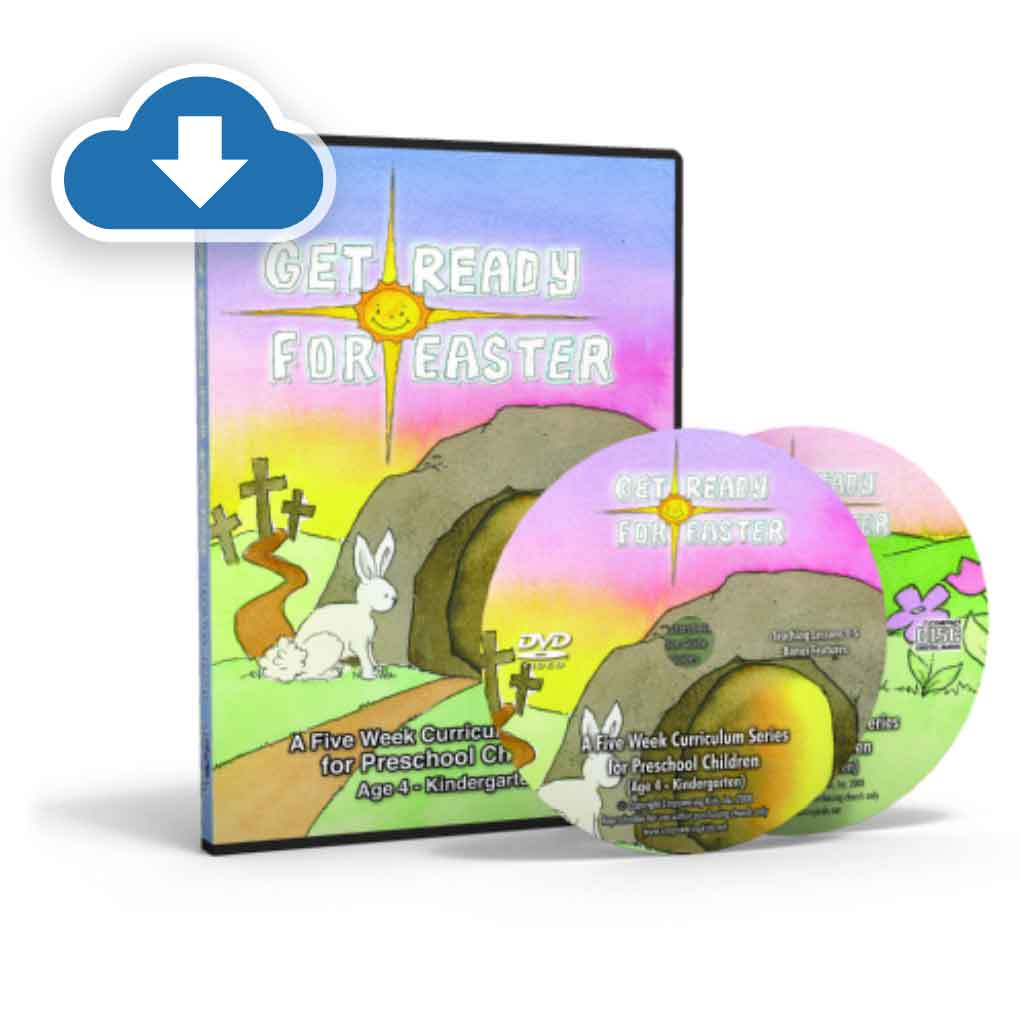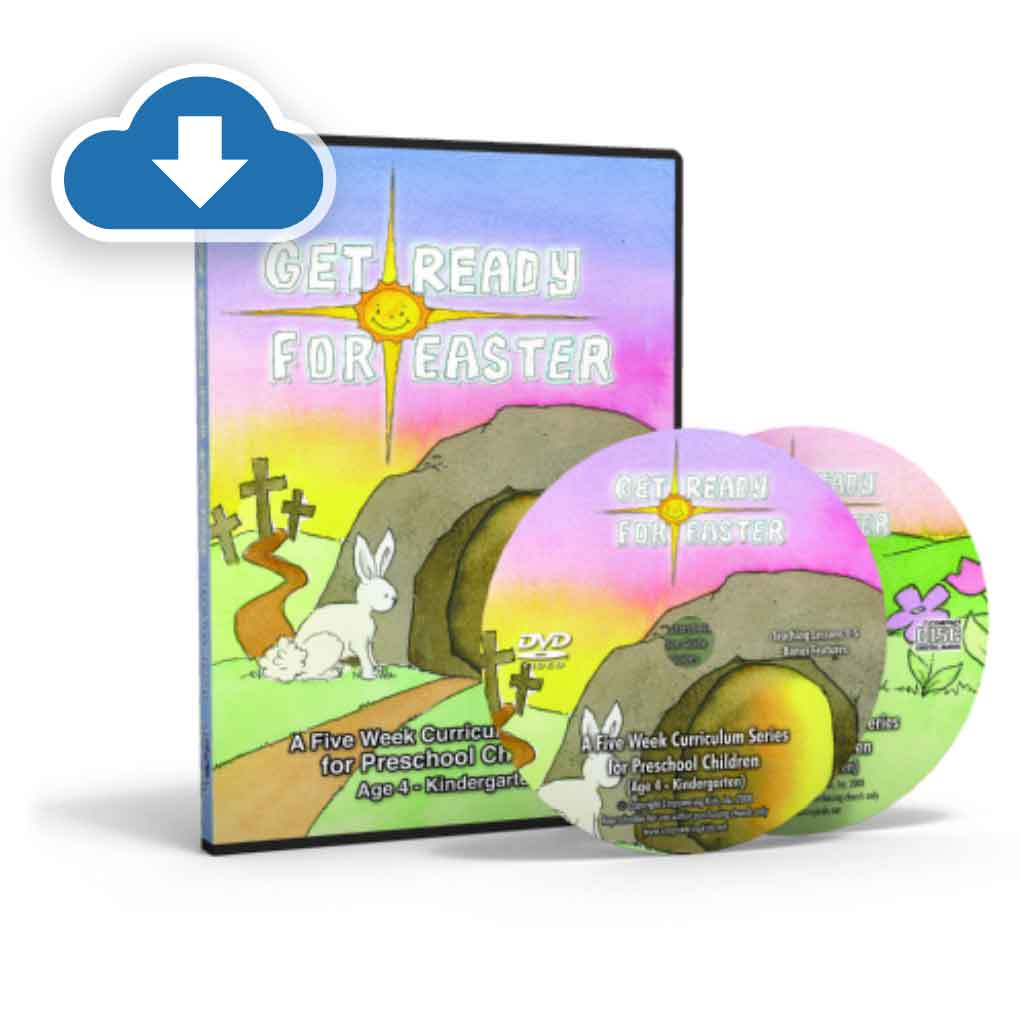 Get Ready For Easter Preschool WINDOWS Download
This download version is for use on WINDOWS operating systems and computers. The video files are enhanced .wmv files.
Get Ready for Easter is a five week series that teaches preschoolers about the key events leading up to Christ's death and ending with His Resurrection on Easter. Puppets, Cassie, Spencer and Baxter will tell each of the Easter stories in "Picture This." Introducing puppets, Jack (the Rabbit) and Sully (the Turtle), who will help the children learn how to apply the key word of the week to their lives in "Do This."
Delivery of Downloadable Products Policy
Orders placed during regular business hours (Monday through Friday, 9:00 a.m. to 5:00 p.m. PST) are typically processed and uploaded to your personalized custom website link within 1-2 business days.
Series Overview
Lesson 1: Worship
Preschoolers will hear the story of Jesus' Triumphal Entry into Jerusalem. They will learn that others recognized Him as King and worshiped Him, just as we should do today.
Lesson 2: Accept
The story of the Last Supper, Judas' Betrayal and Jesus praying in the Garden of Gethsemane will teach preschoolers that Jesus choose to accept God's plan for His life, even when it was hard. They will hear that God wants us to accept and follow His plan for our lives, even during difficult times.
Lesson 3: Silent
Jesus remained silent when He was falsely accused and beaten after His trial before Caiaphas and Pilate. The children will learn by Jesus' example that we should be careful what we say, even when others are mean to us.
Lesson 4: Believe
The story of Jesus' crucifixion and death on the cross is told to preschoolers in a way that will teach them about God's great love for us and His plan of salvation for all who believe in Him. They will learn that they can choose to accept His gift of salvation.
Lesson 5: Tell
Preschoolers will hear the joyous story of Mary visiting Jesus' tomb and hearing from an angel that He has risen from the dead, just as He said! God wants them to tell others the good news about Jesus' death and resurrection!